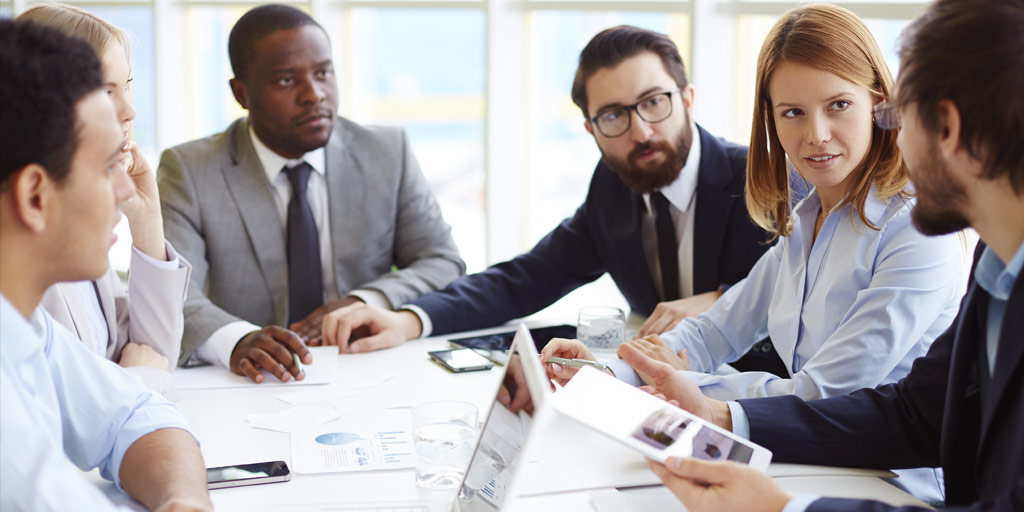 It has no effect whether the business is a little one-individual activity, or a uber business utilizing a huge number of individuals. Any business can bomb when there are lacking business management aptitudes set up. It is safe to say that you are keen on business management? Do you have the right stuff important to maintain a fruitful business? Regardless of whether you do have a portion of the abilities you need, you can generally find out additional.
Business management includes sorting out and overseeing individuals in a business venture to most viably offer types of assistance or product to paying clients. The entirety of this helps the business proprietor make a benefit. The proprietor thus, repays the workers as checks for their administrations in assisting with keeping the business running effectively. The motivation behind business appears to be somewhat self-evident, yet not every person appears to comprehend its significance.
Just as of late, a dishwasher at a cafeteria griped to a collaborator that he wasn't bringing in enough cash to live on. When the colleague recommended that the dishwasher finish school and complete his training so he could get a superior paying line of work, the dishwasher reacted, "I shouldn't need to do that. Everybody ought to be paid the equivalent regardless of their job."
Dissimilar to the dishwasher and a couple pandering government officials, a great many people don't live with their minds stuck so high in another place of La Land. Sensible individuals understand that business is the absolute most significant factor in keeping the world utilized and took care of. Generally, the nations with the most starving individuals are those with the least business undertakings. Be that as it may, a business doesn't run itself. It needs bearing from compelling authority. On the off chance that you have the stuff to turn into a viable business chief, you could turn out to be straightforwardly answerable for the improving the day to day environments of representatives and clients the same.
read more
read more
read more
read more
read more
read more
read more
read more
read more
read more
read more
read more
read more
read more
read more
read more
read more
read more
read more
read more
read more
read more
read more
read more
read more
read more
read more
read more
read more
read more
read more
read more
read more
read more
read more
read more
read more
read more
read more
read more
read more
read more
read more
read more
read more
read more
read more
read more
read more
read more
read more
read more
read more
read more
read more
read more
read more
read more
read more
read more
read more
read more
read more
read more
read more
read more
read more
read more
read more
read more
read more
read more
read more
read more
read more
read more
read more
read more
read more
read more
read more
read more
read more
read more
read more
read more
read more
read more
read more
read more
read more
read more
read more
read more
read more
read more
read more
read more
read more
read more
read more
read more
read more
read more
read more
read more
read more
read more
read more
read more
read more
read more
read more
read more
read more
read more
read more
read more
read more
read more
read more
read more
read more
read more
read more
read more
read more
read more
read more
read more
read more
read more
read more
read more
read more
read more
read more
read more
read more
read more
read more
read more
read more
read more
read more
read more
read more
read more
read more
read more
read more
read more
read more
read more
read more
read more
read more
read more
read more
read more
read more
read more
read more
read more
read more
read more
read more
read more
read more
read more
read more
read more
read more
read more
read more
read more
read more
read more
read more
read more
read more
read more
read more
read more
read more
read more
read more
read more
read more
read more
read more
read more
read more
read more
read more
read more
read more
read more
read more
read more
read more
read more
read more
read more
read more
read more
read more
read more
read more
read more
read more
read more
read more
read more
read more
read more
read more
read more
read more
read more
read more
read more
read more
read more
read more
read more
read more
read more
read more
read more
read more
read more
read more
read more
read more
read more
read more
read more
read more
read more
read more
read more
read more
read more
read more
read more
read more
read more
read more
read more
read more
read more
read more
read more
read more
read more
read more
read more
read more
read more
read more
read more
read more
read more
read more
read more
read more
read more
read more
read more
read more
read more
read more
read more
read more
read more
read more
read more
read more
read more
read more
read more
read more
read more
read more
read more
read more
read more
read more
read more
read more
read more
read more
read more
read more
read more
read more
read more
read more
read more
read more
read more
read more
read more
read more
read more
read more
read more
read more
read more
read more
read more
read more
read more
read more
read more
read more
read more
read more
read more
read more
read more
read more
read more
read more
read more
read more
read more
read more
read more
read more
read more
read more
read more
read more
read more
read more
read more
read more
read more
read more
read more
read more
read more
read more
read more
read more
read more
read more
read more
read more
read more
read more
read more
read more
read more
read more
read more
read more
read more
read more
read more
read more
read more
read more
read more
read more
read more
read more
read more
read more
read more
read more
read more
read more
read more
read more
read more
read more
read more
read more
read more
read more
read more
read more
read more
read more
read more
read more
read more
read more
read more
read more
read more
read more
read more
read more
read more
read more
read more
read more
read more
read more
read more
read more
read more
read more
read more
read more
read more
read more
read more
read more
read more
read more
read more
read more
read more
read more
read more
read more
read more
read more
read more
read more
read more
read more
read more
read more
read more
read more
read more
read more
read more
read more
read more
read more
read more
read more
read more
read more
read more
read more
read more
read more
read more
read more
read more
read more
read more
read more
read more
read more
read more
read more
read more
read more
read more
read more
read more
read more
read more
read more
read more
read more
read more
read more
read more
read more
read more
read more
read more
read more
read more
read more
read more
read more
read more
read more
read more
read more
read more
read more
read more
read more
read more
read more
read more
read more
read more
read more
read more
read more
read more
read more
read more
read more
read more
read more
read more