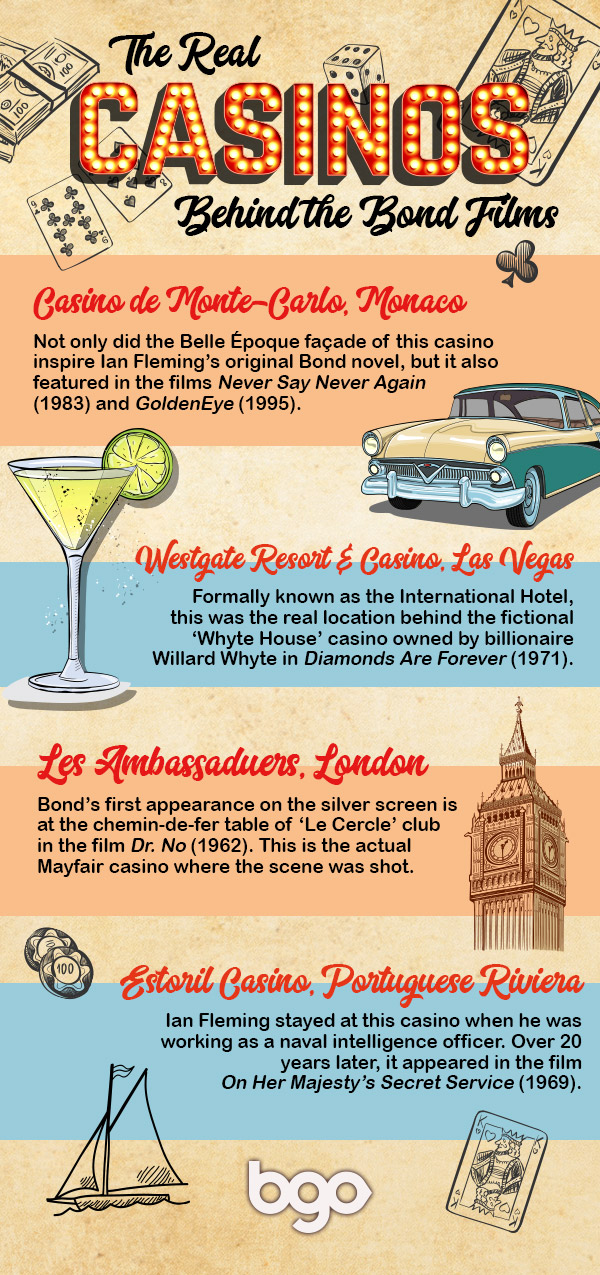 Filming for the upcoming James Bond movie is now well and truly underway. To celebrate, we've teamed up with the guys from bgo.com, the online casino, to bring you a list of must-visit casino resorts that have featured in the multi-million-pound Bond movie franchise.
No Bond fan can say they've experienced true 007 thrills without having visited the Casino de Monte-Carlo, Monaco. This place has become inseparable from the image of Secret Agent 007. Flashy sports cars can often be seen parked outside its grand Belle Époque façade, which you'll instantly recognise from Never Say Never Again and GoldenEye. Plus, its opulent interiors are rumoured to have inspired the creation of 'Royale-Les-Eaux', the fictional casino resort in Ian Fleming's original 1953 James Bond spy novel.
Another must-visit casino on is Les Ambassadors, or 'Les A' as it affectionately known by its member, in London. Popular with the rich and famous, this Mayfair establishment was used to shoot Bond's silver screen debut. In 1962, we meet him sipping dry martinis at Les A's chemin-de-fer table in the opening scene of Dr. No.
You can check out more of the best Bond casinos by checking out Bgo's below guide. See which one you'll visit before the new James Bond movie hits cinemas next April.