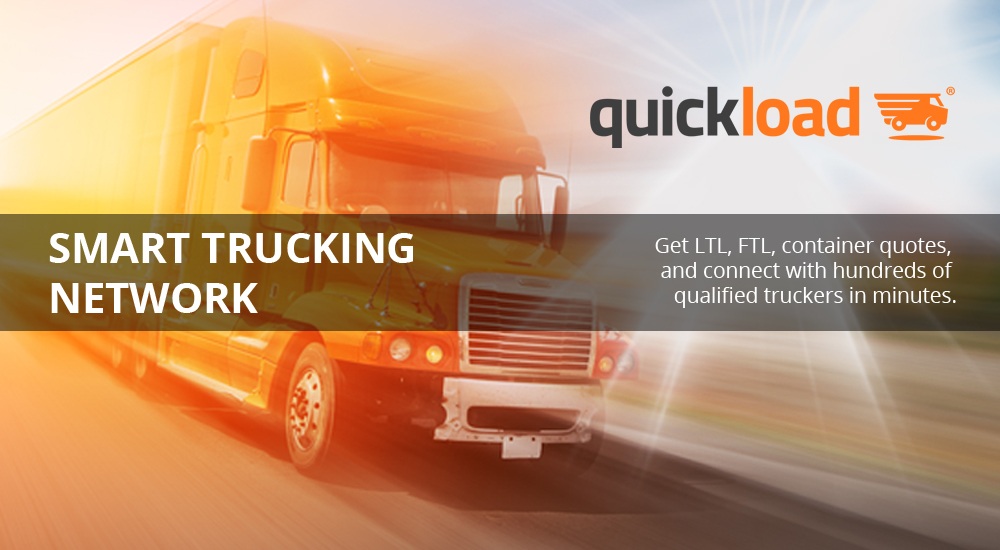 QuickLoad is an online freight platform that connects shippers to carriers, bringing much-needed efficiency and transparency to the trucking industry.
The online freight platform, which launched in 2016, enables online quoting booking of LTL, FTL, and Container freight quotes.
QuickLoad was founded in Miami, Florida in 2016 by Ozan Baran. A native of Turkey, he has been involved in virtually every aspect of the trucking industry, including logistics, technology, transportation, and finance.
QuickLoad eliminates the pains pointed on truckers and shipping companies by matching truckers and shippers via an intuitive desktop platform and a mobile application. Shippers get their goods delivered quickly and truckers eliminate empty miles.
By bringing trucking into the digital age, QuickLoad is trying to improve commodities transportation and creating a more sustainable future for drivers, shippers and the environment.
Our Solutions for Shippers
An online LTL FTL freight and container shipping platform that allows shippers to move freight faster.
– Get LTL, FTL and Drayage rates in seconds.
– Competitive confirmed rates with no surprises.
– Easy booking.
– Get matched with trusted truckers faster.
– Instant and digital invoicing.
Our Solutions for Carriers
An online platform that allows carriers to find the loads they want to move and expand their business.
– Instant payment, with no factoring fees.
– Pick the loads you want to haul (LTL, FTL and/or Containers).
– See your load price upfront. No surprises.
– Less paperwork. No hassle.
Visit us at https://www.quickload.com/ to discover more.