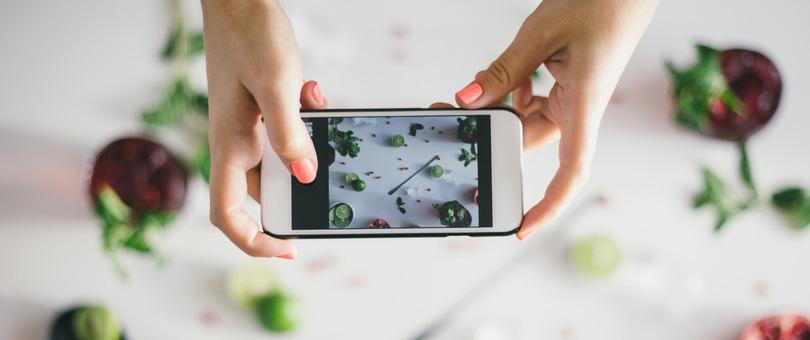 Marketing a product is vital in themodern business environment. The digital mediaplatforms offer an avenue to search for potentialcustomers and display what you have tooffer. In addition, technology fully supports e-commerceobjectives. It means you can market products, andcustomers can order and pay via the internet.  Then, you can arrange the shipping of products and completing the supply chain process.
When you do not have a professional camera, it does notmeanyou cannotmarket your products. On the contrary, an iPhone can help you take amazing images of whatyou are selling. Ensure to read the productphotoguide toknow what to look for in creating professional pictorials for your products. Here is how to take product photos with an iPhone;
The Settings
When you want to take great photos, it is critical to adjust the camera settings. Setting up the gridhelpsline up the object you want to capture. You will find the items totweak on the iPhone settings. Setting the option on will activate the setting, and youcanfind them active when youopenthe camera application. Itwill helpinbalancing the item on the frame to getthe perfect shot.
The autofocus (AF) and autoexposure (AE) options will determine the clarityof images you take. When you have the itemyou want to take a photo of in the frame, place the finger on the bottom of the screen to trigger the settings. It will showthe area of focus using a yellowbox, and a sun symbol will appear adjacent toit. Moving the markupwill increase the exposure, and doing vice versa will decrease it.
The Lighting
Lights help get thebest image of the product and ensure clarityinthe picture. You canuseportable lights to illuminate small objects, but you canuse standardlighting systems if they are large items. However, it is vital to ensure all sides get the light. Placing the lightsadjacent to each other and the object in the middle will effectively illuminate the product you want to capture. Without adequate lighting, it will be challenging togethigh-qualityimages.
Take several Angles
It is essential to take several angles for product photos, eventhough you will notutilize all of them in the advertisement. However, some customers would prefer seeing several shots when buying virtually. Also,seeing one side of the product will not convince the customer. Therefore,take pictures of the front side, above, and below the object.
Have anAppealing Background
The background matters when taking professional photos. Consider a tidy background with the perfectcolours to complement the product you are selling. Keep the background simple to ensure the customer focuses on the product.
Conclusion
The editing to productphotos needs tobe the essential items. Please do not use the specialfilters as they will not portray the exact thing on sale. However, you canchange the sharpness, contrast,brightness, and highlights. Itwill ensure the product maintains its authenticity on the photo.
Visit us to know more about TDS wifi internet