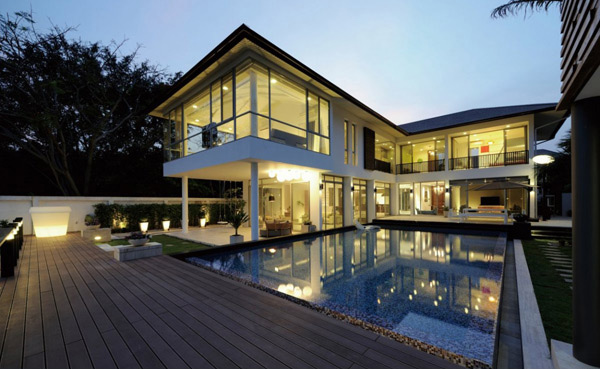 When you are in the market for purchasing a house in Bangkok, there are many things that you will want to consider before signing on the dotted line. There is a property boom in Bangkok which means there is building work going on throughout the city, which also means that there are plenty of choices of new homes available. If you are considering purchasing a property in Bangkok, consider the factors below, which will help you to pick the perfect house to turn into a home.
The Perfect Location
When you are searching for a house for sale, Bangkok is a vast city that seems to sprawl forever, and the closer to the city centre you are, the higher the property prices. As such, many housing estates are going up on the outskirts of the city. With the expansion of the MRT and BTS networks, these locations are much sought after. You will want to ensure that you have an easy commute to work, and if you have children, they do not have too far to travel to school.
Gated Or Not?
Many of the housing estates are private gated communities, with security guards and limited access to the estate for non-residents. Living on estates like this offers added peace of mind and security; however, there is a cost for this. The estate will have a yearly charge for the amenities it provides which includes waste disposal, security guards, maintaining roads, paths, and gardens, as well as maintaining the swimming pool and fitness centre if the estate has one. If you are not on a private gated estate, then the monthly fees will be much cheaper, but also less secure.
What Type Of House?
There are many different types of houses you can choose from when looking to purchase one in Bangkok. You will need to decide whether you prefer a bungalow, which can be expensive because of the footprint of the house, a detached house, or even a townhouse. You usually find that the smaller the footprint of the house, the taller the building will be, to help create as much space as possible, and it is standard for many homes in Bangkok to have small gardens if any at all.
Set Your Budget
Before you stary you search, you will want to work out what your total budget for your property is, and you may wish to include your money to furnish the property. How far your money will go will depend on the size of the home you are looking to buy as well as its location. As mentioned earlier, to get more for your money, you will want to look at the outskirts of the city, where the prices are not only lower, the plots of land are usually more considerable as well.